Start deploying and save months of server development over setting up servers and writing the API's and security yourself
Automated.ai makes deploying, management, and re-deployments easier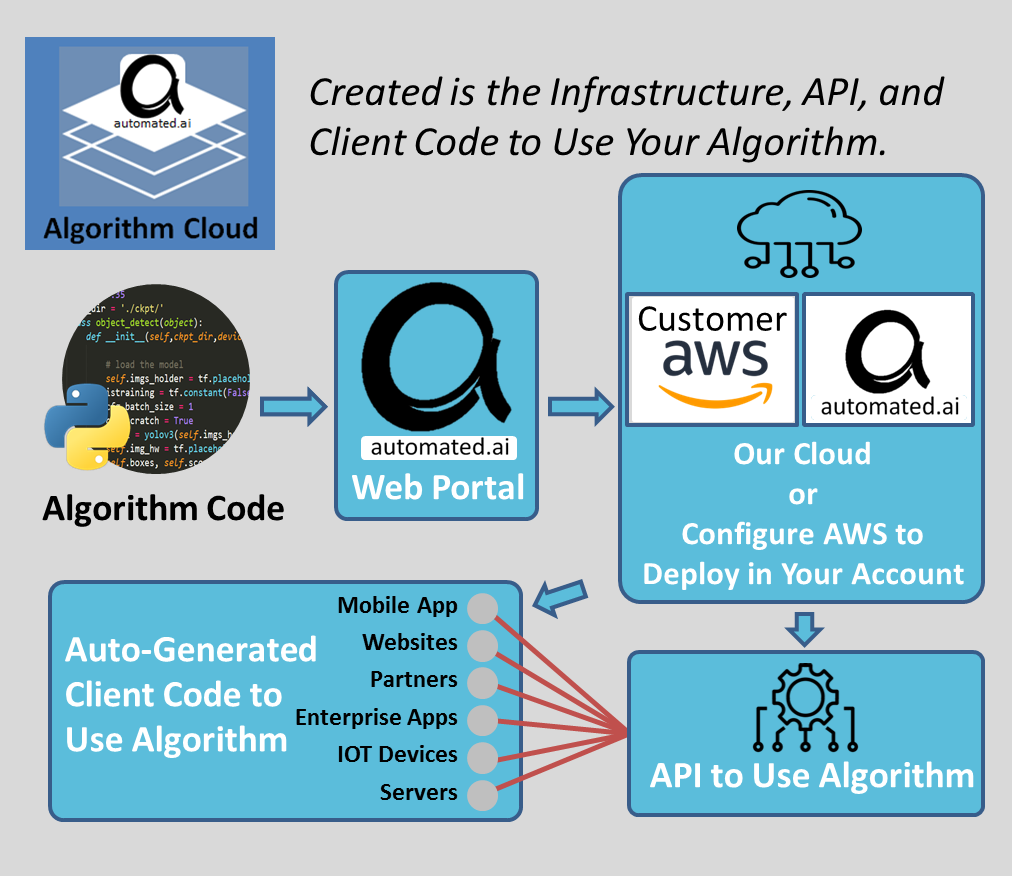 Try us out! Launch a startup with us or add AI and Algorithms to your business!
We are the only platform that configures your AWS account if you choose so and the only one that uses lower cost alternatives to deployment (Elastic Inference) over using GPU's.
Automated.ai saves months of work to setup API's and deploy algorithms. We offer our software for enterprises as on-premise or air-gaped so contact us to learn more about Enterprise offerings.